A bedroom should be two things; comfortable and romantic.
The comfort part is easy – a good bed, a few cosy blankets, a soft pillow and you're sorted.
But the romantic part can be a little more challenging, as the feeling of the room is as important as the décor. And feelings can be difficult to cultivate.
So, if your bedroom is lacking that little bit of spark and passion, we have some great tips for transforming it into a much more romantic space.
Consider the colour
The colour of your bedroom can significantly determine the mood it creates. Cold colours such as blue, grey and pastel pink can make the space seem clinical and inhospitable. Red, purple and warmer, intense shades are always the best choice for a bedroom. Of course, painting or wallpapering your bedroom in one strong block colour can look overwhelming, so it's always best to subtly incorporate these more passionate shades in less smaller ways with your choice of décor, or perhaps through the introduction of one feature wall.
Lighting
When it comes to mood, it's all about the lighting. That's why hotels and restaurants, always have soft candles around. This kind of muted lighting is always more relaxing and can completely tone down the energy of a room.
If possible, a dimmer switch is a great feature to bring to the bedroom, as you can change the mood with the flick of a switch.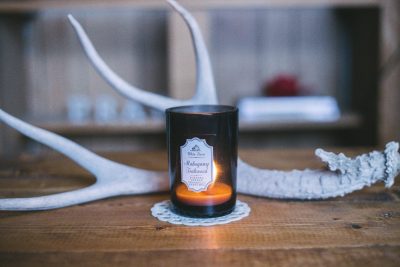 Scents
Feelings of romance and lust are strongly linked to our sense of smell. So, to create an immediately passionate feeling in your bedroom, introduce scented candles, room or pillow sprays or diffusers. Be careful when choosing your scents, however, as floral and earthy tones are naturally more romantic than sharp citrus ones.
Flowers
On a similar note, bringing some flowers into your bedroom can also enhance the intimacy, as they are strongly connected to romance. Roses, of course, tend to be the most obvious choice when it comes to romantic blooms but any attractive, sweet smelling flower arrangement will do the trick.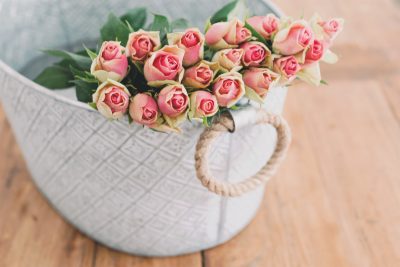 Personal touches
If you have a loved one who shares your bedroom, try to incorporate some personal touches, such as photographs, cards or mementos from your relationship that put a smile on your face.
Invest in good sheets
Having a good set of sheets can make you want to jump straight into bed. When it comes to bed sheets, don't be afraid to treat yourself to something more luxurious as good quality products will stand the test of time and give you value for your money. Silk or Egyptian cotton are excellent choices and mixing up textures by adding soft blankets or throws can make things even more exciting.
The right bed
The bed is, without doubt, the focal point of the bedroom and the feeling of romance is always hinged on having a bed that's perfectly comfortable. We spend a third of our lives in bed so, like with bedsheets, it's always ideal to invest in the best quality mattress and bed.
There is a lot of choice when it comes to picking a bed and mattress and there's never a one-size-fits-all solution, as your body type, your weight and physicality will strongly impact what kind of bed you need. And if you suffer from any aches or pains, getting the right mattress is of the utmost importance.
Thankfully, at TJ Warehouse Direct, we have a wide range of good quality and good value beds and mattresses to choose from. You can browse our products online, or call into our store and we'll be happy to give you our expert advice.