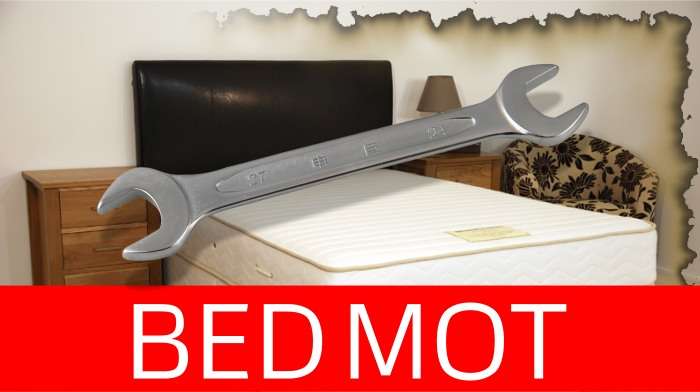 Bed MOT
Try our bed MOT quiz
Does Your Bed Pass Our MOT? Can't remember when you bought your bed? Unsure whether it needs changing? Why not complete Our Bed MOT check. Simply answer the questions below and we'll tell you. Please bear in mind that the answers are neither right or wrong, they are simply to determine how bad your current mattress may be!
Congratulations - you have completed Try our bed MOT quiz.You scored %%SCORE%% out of %%TOTAL%%.%%RATING%%


Your answers are highlighted below.