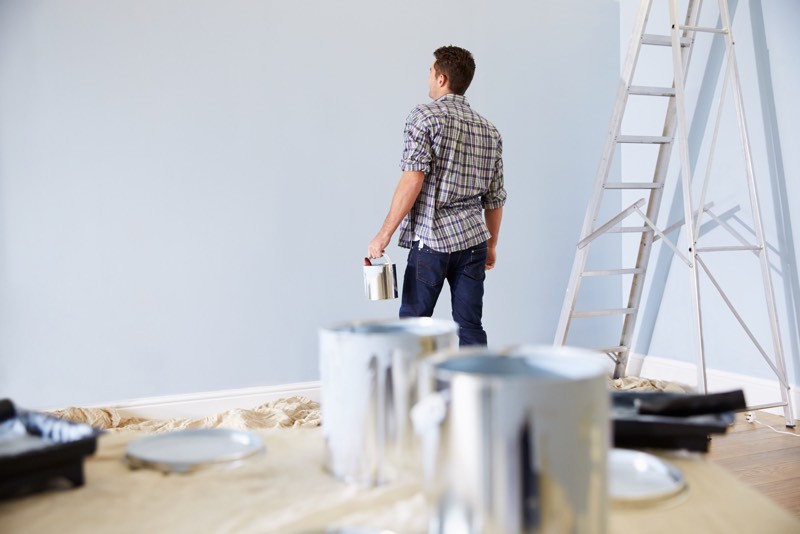 A lot of research has been done regarding the effect of colours in creating a mood or atmosphere. Some conclusions are rather tenuous, but there is little doubt that different colours do affect most of us in subtle ways, tending to promote calm and relaxation, or pleasure, or irritation and anxiety… and a whole range of other emotions! Choosing the best colour scheme for your living space could make a big difference in the 'grand scheme of things' as it relates to your everyday life, so be sure to give it some thought.
There are no 'rules' in decorating; only ideas and suggestions, but some make a lot of sense. You don't want a monochrome home – all the same colour and uninteresting. However, sticking with one or two basic colours throughout and adding contrasting and complementary colours in different areas helps give a sense of continuity while maintaining interest. Each room can have a different personality and still contribute to the overall ambience.
Hints & Tips
Helpful hints about picking an appealing colour scheme are everywhere online, but a few of the basics for consideration would include the following:
Bright colours on walls tend to shrink the room, light colours expand it – in other words a large room can be made to seem cosier by using brighter colours on the walls, a small room will look more spacious with light-coloured walls.
As pointed out above, colours can set the mood of a room, so think about which mood you want to promote in different rooms. Write down the words, such as 'peaceful' or 'vibrant' or 'cheerful' – whatever suggests the way you want the room to look – and then think about and write down the colours that come to mind with those words.
Pick your very favourite colour or colours and use them as a base for the room's décor. If your favourite is a bold colour such as orange or hot pink, balance it with white, cream or another fairly neutral colour for the walls.
Use art for a starting point. If you have a painting or other work of art you love, use it as a centrepiece and pick up its colours in the rest of the room. Use slightly lighter hues than those in the artwork so it will stand out and be complemented rather than overshadowed.
A patterned area rug can be a perfect starting point for the room. Use the same combination of colours with different textures for extra interest.
You can always trust a classic combination of colours like yellow and blue or khaki and dark green – or for a dark room, perhaps a library, red and black. Take a good long look at a colour wheel in your local decorating emporium and if you like, get advice from a friend or professional decorator.